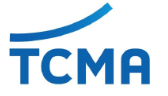 Serdar Surer, Secretary General
Büyükdere Caddesi No 173 1. Levent, Plaza A Blok Kat:4, 34394 Istanbul, Turkey
The Association of Capital Market Intermediary Institutions of Turkey was established in March 2001 as a self-­regulatory organization in the Turkish capital markets. Banks, brokerage firms, asset management companies, and listed investment trusts that are authorized for capital market operations constitute the members of the Association.
Aims:
Contribute to the development of the capital markets,
Facilitate solidarity among its members,
Safeguard prudent and disciplined conduct of business by its members,
Prevent unfair competition,
Enhance professional know­how
Activities of the Association:
Establish professional rules and regulations,
Propose changes in capital market rules and regulations,
Set safety measures to prevent unfair competition,
Conduct investigations,
Impose disciplinary action,
Conduct research and offer educational programs,
Assist in the resolution of disputes arising from off exchange transactions among its members or between its members and investors,
Cooperate with related foreign institutions.